Around the World on Eighty Legs
Written by Amy Gibson
Illustrated by Daniel Salmieri
Scholastic Press March 2011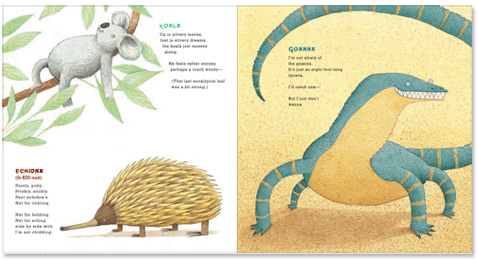 Pack your bags and put on your travelin' shoes! There's an animal adventure waiting for you! Awake with the HOWLER MONKEYS, twist into a pretzel like a QUETZAL, hang with a SLOTH, run willy-nilly like a CHINCHILLA. Squawk with an AUK, bump your rump like a CAMEL, be silly with a BILBY, and drift off to sleep in the deep of the OUTBACK. Fun-filled and fact-packed, AROUND THE WORLD ON EIGHTY LEGS is your ticket to an unforgettable adventure!



from your favorite independent bookseller,
or online from Amazon or Barnes and Noble.